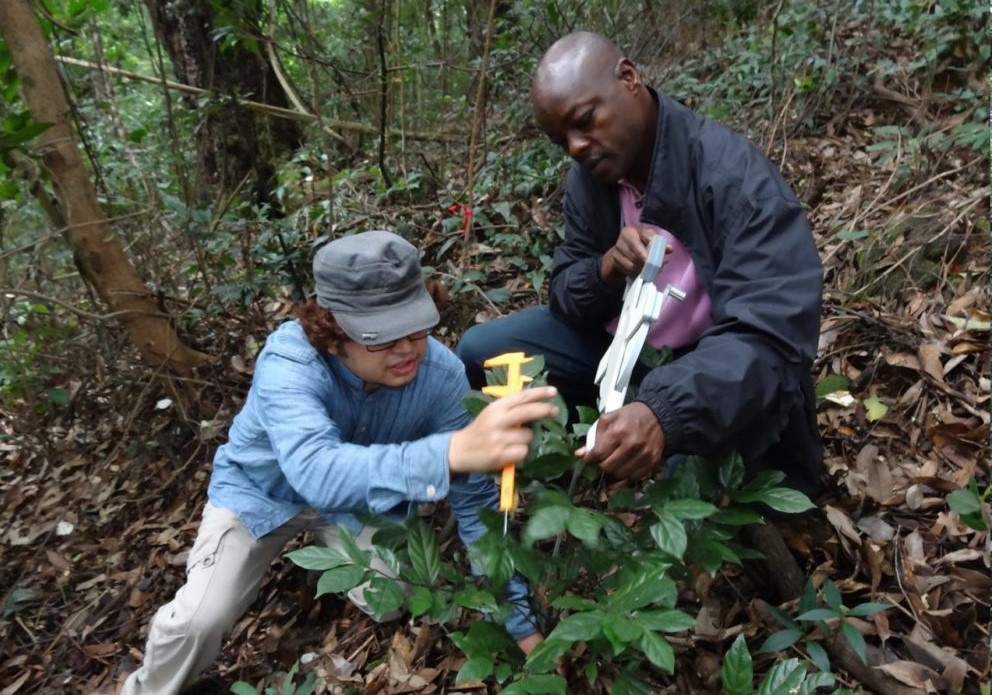 Greater consideration of local cultures could improve a United Nations programme to limit carbon emissions from tropical forest degradation, research in Vietnam indicates.
More than 300 million people around the world live and work within forest systems, according to Lawal Mohammed Marafa, professor of ecotourism, geography, and resource management at the Chinese University of Hong Kong.
The work had funding from the Worldwide Universities Network (WUN). Marafa and coauthor Mucahid Mustafa Bayrak of National Taiwan Normal University report their findings in the Journal of Sustainable Forestry and Small-Scale Forestry.
The UN programme in question, Reduce Emissions from Deforestation and Forest Degradation, or REDD+, uses a financing mechanism created with the World Bank to incentivise more sustainable forest use. The programme offers payments, called Verified Emission Reduction credits (VERs), to participants in exchange for alterations to their use of the forest. Marafa says that although the sums of money are not large, they can be life-altering for participants from ethnic minority communities in central Vietnam, where the research took place.
"Due to a lack of sufficient integration in the local context, there are growing concerns that REDD+ could negatively affect local communities' livelihoods, forest tenure and access, wellbeing, culture, and social cohesion," write the researchers in the article in the Journal of Sustainable Forestry.
Marafa and collaborators spoke with REDD+ participants in communities that rely on the forest for their livelihoods. The forest provides them timber, materials for furniture-making, and firewood, as well as non-timber forestry products (NTFPs): fruit, vines, bamboo, and other materials. Globally, NTFPs alone are a multi-billion dollar industry, says Marafa.
In interviews with local households, Marafa and collaborators heard that REDD+ held the potential to change lives with VERs and access to training programs. In addition, Marafa says, participants noted that "when you join REDD+, it's possible you'll be allocated a piece of land."
On the other hand, participants mentioned that participating communities and individuals wait years for their payments to move through local government. The researchers found that some local people had inflated or otherwise inaccurate ideas about the benefits of REDD+ involvement.
In addition, Marafa says REDD+ didn't suit the patriarchal organisation of local communities. "Through REDD+ we are not considering the chief. He's very, very important," he says. Benefits aren't distributed through the community without the chief's direction, which may hinge on who has his favour, explains Marafa.
From the global standpoint, the problem can be understood as a resource management issue, Marafa explains. "The forest itself is a natural resource, but when we manage it, we only go there and look at the forest as vegetation. We exclude those who are using that resource," he explains. "In order to manage that resource, we need to understand the resource and those who are managing the resource."
Marafa points to the knowledge that local communities, particularly their elders, have inherited from prior generations, and the tension that results when a top-down programme essentially tells communities what to do.
"Indigenous forest communities know better, and they know what works for them," says Marafa. Identifying and incorporating that knowledge will "ensure meaningful bottom-up participation and avoid potential negative effects of REDD+," write the researchers.
The WUN partner universities for "Adopting REDD+ for Conservation, Sustainable Community Livelihood, and Climate Change Mitigation" are the Chinese University of Hong Kong, the University of Bergen, the University of Leeds, and the University of York.