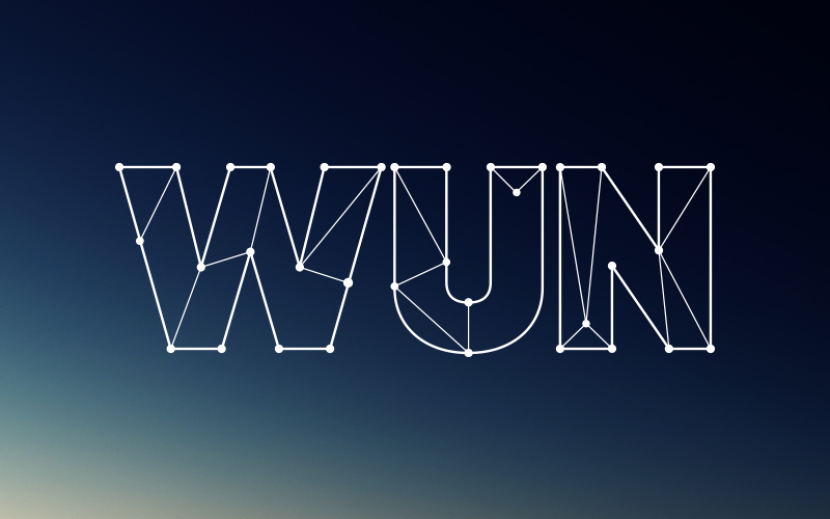 The prestigious Fulbright Awards Programme fosters closer links between the United States and the United Kingdom through educational exchange between the two nations.
Within the global Fulbright programme, 28 alumni have served as a head of state or government, 11 Fulbright alumni have been elected to the United States Congress and 43 alumni from 11 countries have received the Nobel Prize.
Professor John Local, Pro-Vice-Chancellor for Research at the University of York, said: "We have a long history of exchange and co-operation with colleagues and students from the United States. We are very pleased to welcome five American colleagues to the University through the Fulbright Awards Programme for the next academic year. The prestigious scholarships are an example of our strong commitment to growing and strengthening our international links both in terms of research and teaching."
Michael Scott-Kline, Director of the Fulbright Awards Programme at the US-UK Fulbright Commission, said: "The partnership between Fulbright and the University of York has gone from strength to strength and we're delighted to be welcoming a record number of Fulbright Scholars to the University in the 2011-12 academic year."
The five academics coming to York are:
Claire Farago
Claire Farago teaches at the University of Colorado-Boulder and has written numerous books and articles on Leonardo da Vinci and art theory from the Early Modern period to the present. She is contributing editor of Reframing the Renaissance(1995), among the first studies to advocate a shift of emphasis in art history toward the study of cultural interaction.
She is a past recipient of a National Endowment for the Humanities (NEH) Fellowship, a Getty Research Institute Fellowship, and was recently a MacGeorge Fellow at the University of Melbourne. As a Fulbright Scholar at York, she will examine artisanal knowledge in Leonardo da Vinci's Treatise on painting.
Leslie Gaston
Professor Leslie Gaston is an Assistant Professor of Recording Arts at the University of Colorado Denver (UCD). She studied Audio Technology and Telecommunications at Indiana University and gained a Masters Degree in Recording Arts from UCD in 2003.  She has worked for National Public Radio, Colorado Public Radio, the Colorado Symphony Orchestra, and Post Modern Company.  She is currently the Chair of the Audio Engineering Society's Colorado Section. 
Her research includes work with Dolby Laboratories and Gates Planetarium in Denver.  Most recently, she studied the link between audio quality and its impact on perceived video performance.  As a Fulbright scholar, she will study the potential of Blu-ray audio discs as a delivery format for various types of high quality music recordings, especially those that are in surround sound.
Melinda Luisa de Jesús
Melinda Luisa de Jesús is Chair of Diversity Studies, and Associate Professor of Diversity Studies and Critical Studies at the California College of the Arts in Oakland, California. She writes and teaches about Filipino/American cultural production, youth and popular culture, feminist/gender studies, and comparative American ethnic studies.
She edited Pinay Power: Feminist Critical Theory, the first anthology of Filipina/American feminisms (Routledge 2005). At York, she will teach a graduate course "Global Girl Cultures" and convene a conference at the University's Centre for Women's Studies.
Doug Spaniol
Doug Spaniol is a Professor of Music at Butler University, Indianapolis, Indiana, where he teaches bassoon and other music courses.  A leading bassoon teacher, he is the author/editor of The New Weissenborn Method for Bassoon( 2010), is Instructor of Bassoon at the Interlochen Arts Camp, and serves as a Yamaha Artist/Clinician. While at Butler, he has served as Vice-Chair of the Faculty Senate, Director of Graduate Studies in Music, Assistant Chair of the School of Music, as well as Bassoon Chair of the International Double Reed Society's Gillet-Fox Competition.
In 1992, as a Marshall Scholar, he studied bassoon with William Waterhouse at the Royal Northern College of Music and also holds degrees from the University of Illinois and The Ohio State University. As a Fulbright Scholar he will teach at York and continue his work restoring the pedagogical bassoon works of Julius Weissenborn.
Natalie Stokes
Natalie Stokes attended Boston College, where she studied Theology, History and Women's Studies, graduating magna cum laude in 2006.  She completed a post-baccalaureate premedical programme through Harvard University, while working as a research coordinator in Adolescent Medicine at the Children's Hospital Boston. She volunteers as a Medical Advocate for the Boston Area Rape Crisis Center and tutors for Academic Approach.
As a Fulbright Scholar at York, she plans to complete the MA programme in Gender, Violence and Conflict before attending medical school in the United States.