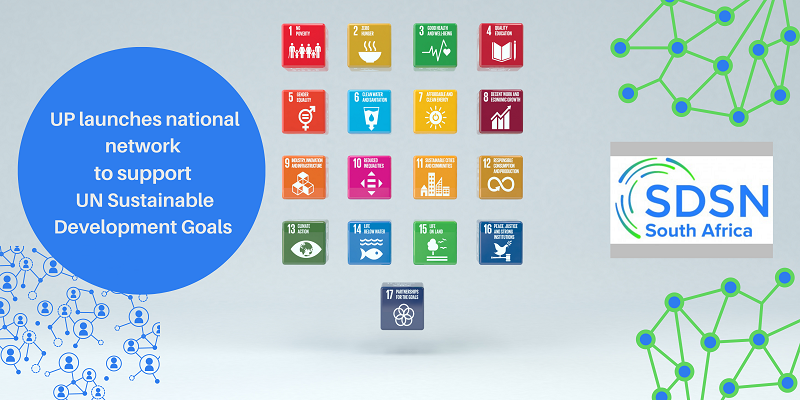 The University of Pretoria (UP) has launched SDSN South Africa, a national network for the United Nations' Sustainable Development Solutions Network (SDSN).
The SDSN is an international initiative that marshals global scientific and technological expertise to promote practical solutions for sustainable development. The aim of the national network is to mobilise and support South African universities and other leading research institutions to promote the UN's Sustainable Development Goals (SDGs) in South Africa, as well as the country's contribution to the goals globally.
The launch of SDSN South Africa during a hybrid event at the UP Future Africa Campus included a live-streamed moderated panel discussion.
UP Vice-Chancellor and Principal Professor Tawana Kupe, who chairs SDSN South Africa, moderated the panel discussion and focused on the "benefits, challenges and opportunities involved in complex partnerships", as well as the "significance of transdisciplinary and trans-sectoral partnerships between universities" and other role-players to accelerate the implementation of the SDGs. The panel discussion further saw representatives from various sectors examine the value of university networks and the benefit of higher education institutions entering partnerships with one another and across sectoral boundaries, rather than acting alone.
WUN Executive Director Peter Lennie contributed from an academic perspective and reflected on national and international partnerships for sustainable development.
"No area of research exemplifies the opportunities for a diverse network better than the SDGs. The distinctively varied attributes that member universities bring to the network—their diverse geographies, cultures, and research specializations—confer a special advantage in tackling the multidisciplinary research challenges represented in the SDGs. This is why WUN adopted "sustainable development" as the framing principle for its current strategic plan, and why we have become so involved with the Sustainable Development Solutions Network in moving the agenda forward", says Professor Lennie.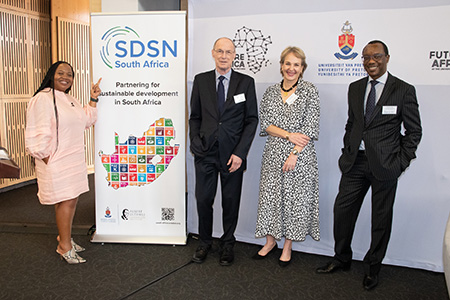 From left: Dr Thandi Mgwebi, Deputy Vice Chancellor: Research, Innovation, and Internationalisation Nelson Mandela University; Professor Peter Lennie, Executive Director of the Worldwide Universities Network; Dr Heidi Hackman, Interim Director Future Africa at UP; and Professor Tawana Kupe, Chair of SDSN South Africa Network. Photo: University of Pretoria
This article was first published by the University of Pretoria. Read the full story here. Visit the network's website for more information about the SDSN South Africa.