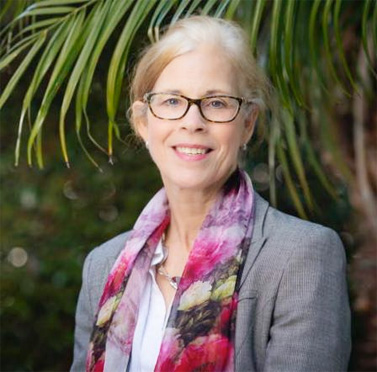 Dawn Freshwater is Vice-Chancellor of the University of Auckland, and has been a globally recognised as a leader in world-class universities for more than a decade, whilst remaining committed to her academic discipline.
She became the University's first female Vice-Chancellor in March 2020, after serving as the University of Western Australia's Vice-Chancellor and Senior Deputy Vice-Chancellor and Registrar for six years (2014-2020). In her role as Vice-Chancellor of The University of Western Australia (UWA), she led the development of UWA's ambitious 2030 Vision and 2025 Strategic Plan, and a significant transformation agenda. She was instrumental in leading the development of the UWA Public Policy Institute, creating a bridge between academic research and government, public and business needs, and delivering real-world policy impact and solutions to local and global challenges for the Indian Ocean Rim and the broader Indo-Pacific region.
Professor Freshwater was the first female Chair of the G08 Research Intensive Universities in Australia, and Deputy Chair (2018-2020) having previously been a Director.  She is currently a Board Director of the Perth USAsia Centre, Chair of the Partnership Board of the World University Network (WUN), member of the National Health and Research Medical Council's Women in Health Science Committee (NHMRC) and a board Director of Research Australia. She is also a member of Chief Executive Women (CEW) Engagement Committee.
Professor Freshwater was awarded her PhD at the University of Nottingham (1998) and is a highly experienced and driven supporter of translational research and research-led teaching. Her contribution to the fields of Public Health (specifically Mental Health and Forensic Mental Health) and in researching Leadership practices won her the highest honour in her field – the Fellowship of the Royal College of Nursing (FRCN).
As an academic, Professor Freshwater has contributed to almost 200 publications, including peer-reviewed papers, research reports, books, editorials and media contributions, and she continues to supervise PhD students.
As an active researcher and scholar, Professor Freshwater also served on the Higher Education Funding Council for England (HEFCE) Research, Research Excellence Framework (REF) panel. She has also acted as an advisor to the United Kingdom's National Institute for Health Research (NIHR) and National Institute for Clinical Excellence (NICE).  Freshwater's research focuses on two key themes: psychological therapies research and offender health research. She links this to medical humanities, with a focus on utilising narrative methodologies – in particular, in the arts, music and textual analysis. Professor Freshwater is a strong advocate for values-led and inclusive leadership, about which she has written and researched extensively.
A strong advocate of industry engagement and of the role of higher education in supporting trade agreements, Professor Freshwater maintains strong professional ties with key figures in education and industry in Asia, Europe and the United States, and was until recently member of the Federal Minister's Higher Education Industry advisory group. Freshwater currently Chair's the University of Auckland's UniServices, research and innovation ecosystem.