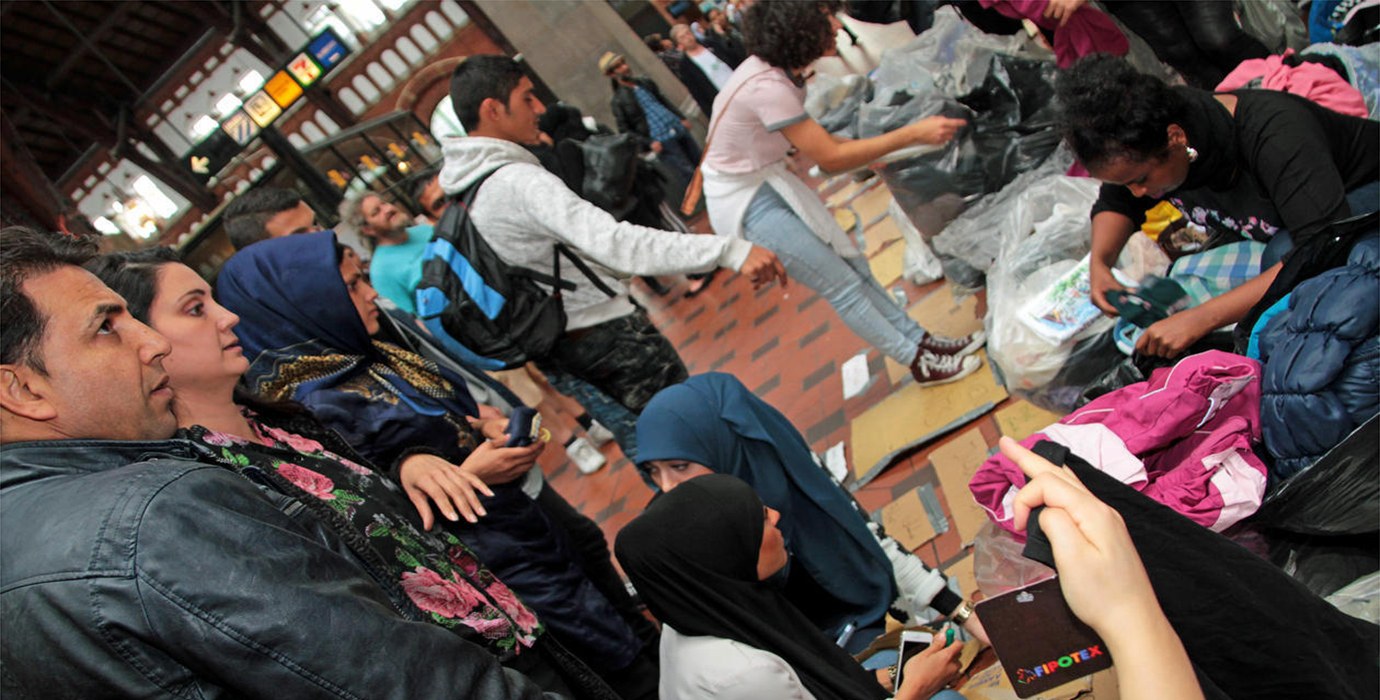 Photo: Colourbox
The research community know little about the new types of immigration in the world. A new, international project seeks to find the answers to difficult questions in the migration debate.
Some of the questions the researchers want to look at are:
Are wide open – or strictly closed – borders a solution to secure a safe life both for the citizens of a country and its migrants?
To what degree do the national states migration policies take into account   both citizens' and migrants' rights and safety?
What level of international coordination is needed in the political field of migration?
Migration is currently a pressing issue for European politicians. Many types of migration are, however, understudied. A new international project supported by the Worldwide Universities Network – WUN (see FACTS) will, among other things, look at irregular migrants, stateless people, victims of trafficking, child migrants, and people who die between national borders.
Lacking knowledge about migration
The aim of the project, called Migration, Development and Global Transformations, is to develop tools to measure effects of migration policy.
"There are new types of migration that we do not have scientific concepts about, and that we lack empirical knowledge about," says Associate Professor Hakan Sicakkan at theDepartment of Comparative Politics, who is participating in the project from the University of Bergen.
 As an example of the new issues that have emerged, he mentions Norway's return of asylum seekers to Russia.
 "The objective of this policy is to send a message to future economic migrants wishing to seek asylum in Norway. The effect of this policy is measurable. The same applies to other countries' migration policies under the current crisis."
But even when scientific methods are used, the measurement is politicized if one measures the effect based on a country's policy objectives. While nation states use migration policy to reduce the number of asylum applications, it is also possible to measure the extent to which migration policy helps to resolve the root causes of migration, such as poverty, violence and war.
"We know little about how migration can be managed in such a way that it contributes to reducing inequality on a global basis, while at the same time the number of asylum seekers is decreased. As we create a tool that measures the outcomes of states' migration policies, we will also look at whether the policy helps reduce inequality," says Sicakkan.
In the United Nations' 2030 goal of sustainable development, emphasis is placed on migration policy as a means to reduce inequality. The project will look at migration policy both in the context of this and in relation to International law.
Awareness of global consequences
The researcher stresses that migration policy is an area that states do not like to share their sovereignty rights over.
"Migration policy is formulated primarily by voters' and national authorities' preferences, while the states also have to take into account their international obligations. This means that policy is formulated by actors who have democratic legitimacy, and both states and international organisations like the United Nations and International Organisation for Migration are such legitimate actors," says Sicakkan.
He hopes that the work scientists are doing can help increase the states' awareness of the real global impact of their migration policy.
Creates tools for statistics
The researchers will also design a tool to produce research-based statistics and knowledge that can be used by governments and international and humanitarian organisations.
Among the project partners is the International Organisation for Migration, which has recently established a Centre for Migration Research (GMDAC) in Berlin.
"Our research project is, among other things, a response to the need for a scientific framework that can support GMDAC's data acquisition and analysis," says Sicakkan.
The researchers in the project will not collect data themselves, but create a scientifically based framework that defines the problematic migration policy areas which must be prioritized. The project is managed by the influential migration researcher Ann Singleton at the University of Bristol.
This article originally appeared on the University of Bergen's website.