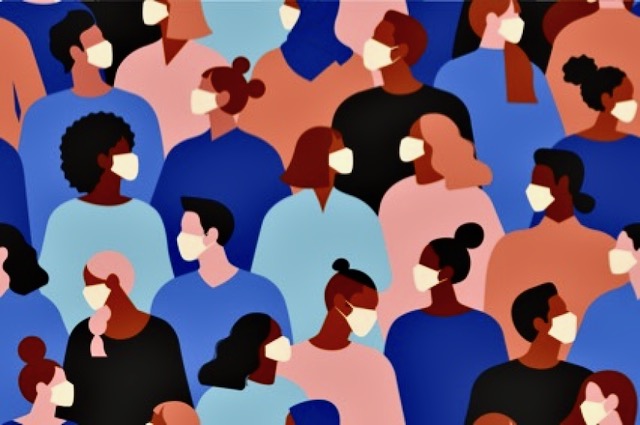 SUMMARY
Facilitating a robust scientific voice to government can be challenging, with formal and informal pathways of advice to government, disagreements within the scientific community, and competing influences on the preferences and priorities of scientists and policy-makers alike. The advent of COVID-19 has made this often behind-the-scenes process much more apparent, but the work to understand how evidence is influencing decision-making during the pandemic is only in its beginnings. In this story, Tatjana Buklijas and Kristiann Allen from Koi Tū: The Centre for Informed Futures (The University of Auckland) outline their tool to examine what lies behind COVID-19 responses around the world.
STORY
As Tatjana Buklijas described, the idea of tracking the relationship between evidence and policy came from first-hand observations: 'It was so immediate, a very rapidly evolving crisis in which governments had to act incredibly fast, based on scientific advice that was incomplete and evidence that didn't even necessarily exist. And we saw that having formal structures for science advice did not mean governments developed a single coherent strategy.'
Buklijas is leading an international collaboration of researchers and policy experts in tracking influences on government-led responses to the coronavirus pandemic, funded in its initial phase by WUN's COVID-19 grant scheme, the International Development Research Council, and the Wellcome Trust. While a number of groups are monitoring COVID-19 policy, their Evidence-to-Policy Tracker is distinctive due to its eye for what lies behind the policies. 'Internationally the same knowledge is out there to be used,' emphasised Kristiann Allen (The University of Auckland), another of the project's lead researchers, 'but we're interested in whether it is being used, how it's deployed, are they using local knowledge?
Networked connections are central to the project's make-up. The International Network for Government Science Advice (INGSA), based at Auckland's Koi Tū: The Centre for Informed Futures, has provided a critical infrastructure for the project. By combining WUN's academic linkages with INGSA's networks in government and policy-oriented research in diverse disciplines, the project illustrates the contributions that universities can make to public policy analysis. Buklijas commented on the potential for future collaborations between INGSA and WUN, a model also seen in WUN's new partnership with the Sustainable Development Solutions Network.
The tracker achieves both extensive geographical coverage and local depth. INGSA's 5,000-strong membership has enabled the team to recruit expert rapporteurs across 118 countries; one of the richest datasets captures policy in the Democratic Republic of the Congo. The rapporteurs, who are all volunteers, are interpreting as they collate. As Allen explained: 'they have the local knowledge that's needed to validate and verify the information coming through, giving us key elements of data that we wouldn't get to if we were sitting in Paris or London; and they bring their own networks on the ground, because they were positioned as knowledge brokers already.'
As members of the Evidence-to-Policy Tracker team have argued, comparative and transdisciplinary approaches are essential to tackling complex challenges like climate change, pandemics, and inequality. During the pandemic, many policy-makers sought the expertise of virologists and epidemiologists, as well as the insights of behavioural experts and psychologists, amongst others. While this complexity is not novel or unique, the sense of urgency is.
The researchers aim to shed light on decision-making processes with implications for other global challenges. To do this, they will view global trends as well as undertake focused studies on selected country responses. Presenting early findings at the INGSA Global Week of Dialogue: Science Advice & Covid-19 will allow feedback on these choices and research questions. They are keen to go beyond the case studies that frequently dominate COVID-19 debates—those held up as positive or negative models—and to elucidate key factors that have configured different responses.
— 
Dr Tatjana Buklijas and Ms Kristiann Allen are investigators in the research group examining evidence pathways and government decision-making in response to COVID-19. WUN partner institutions also include University of Bergen, The University of Sheffield, and University of Southampton. For more information see their WUN page and the INGSA COVID-19 Evidence-to-Policy Tracker website.