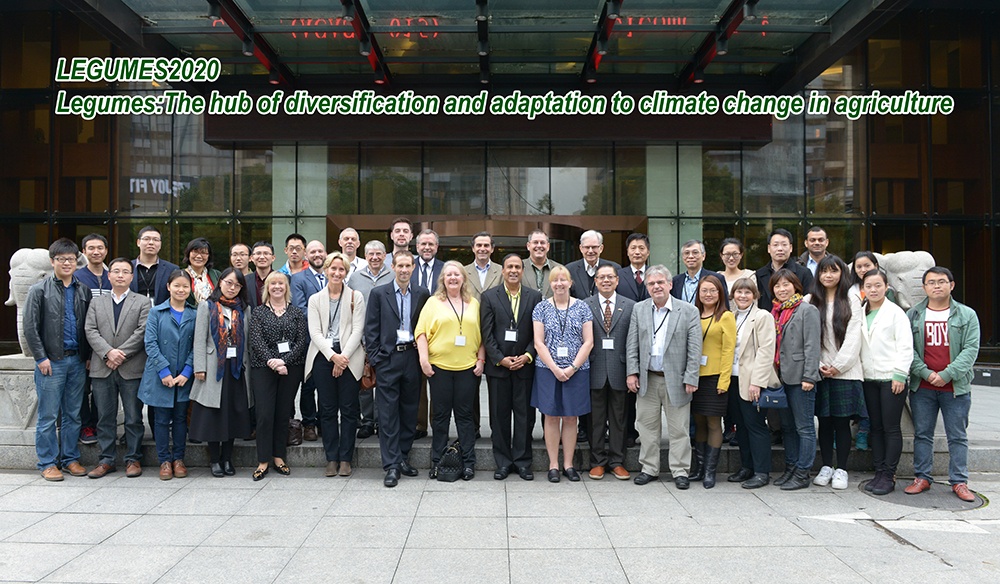 As the world's population continues to grow and the effects of global warming and climate change begin to affect crop yields, new and existing crops must be developed that are resilient to temperature extremes, drought and salinity, while also being cheap to produce. The UN Secretary-General, Ban Ki-Moon, himself, noted the scale of the problem saying "diversification of crops with legumes and other practical measures must be scaled up to end hunger while meeting the challenge of climate change".
Experts from the Worldwide Universities Network (WUN) met recently at Zhejiang University in China to examine the role that grain legumes can play in meeting future food, fodder and environmental demands.
Legumes include edible grains and nuts such as chickpeas, lentils, soybeans, field peas, beans and peanuts, and are responsible for meeting the dietary needs of billions of people around the world. More efficient legume production, especially in developing economies, can mean food and nutritional security for the world's poorest and most vulnerable.
The health advantages of a legume-rich diet are many faceted. Their role in global health including the reduction of non-communicable diseases, such as obesity, diabetes, heart disease and neurodegenerative diseases is underappreciated. A diverse diet including a range of legumes is required for health benefits.
However, to date, research on grain legumes has been neglected despite the wide genetic resources available. Legumes are currently underutilized in comparison to cereals (wheat, rice, maize) in spite of the known benefits to agricultural productivity, sustainability and human health. Grain legumes lag behind cereals in terms of area expansion and productivity gains especially in developing countries, in the face of increasing global demand.
The three-day meeting in Zhejiang brought together experts from Australia, China, Canada, UK, USA and South Africa to identify the knowledge gaps and define the state-of-the-art to address legume crop improvement and production technologies towards 2050. The event produced a policy statement highlighting the importance of grain legumes and to facilitate a coordinated approach towards their use in achieving an environmentally, socially and economically sustainable food and feed sector.
The policy statement stresses the importance of legumes as a sustainable solution that positively impacts not only human health but food security, poverty alleviation, economic development and biodiversity.
A call-to-action
The policy document is a call-to-action to policymakers, funding bodies and industry to work with university scientists towards identifying new technologies for legume crop improvement, especially in response to climate change. The full potential of legumes will only be realized through innovative, fundamental research and on-farm approaches.
For more information see the policy document. 
Read more about the WUN Legumes Research Group.