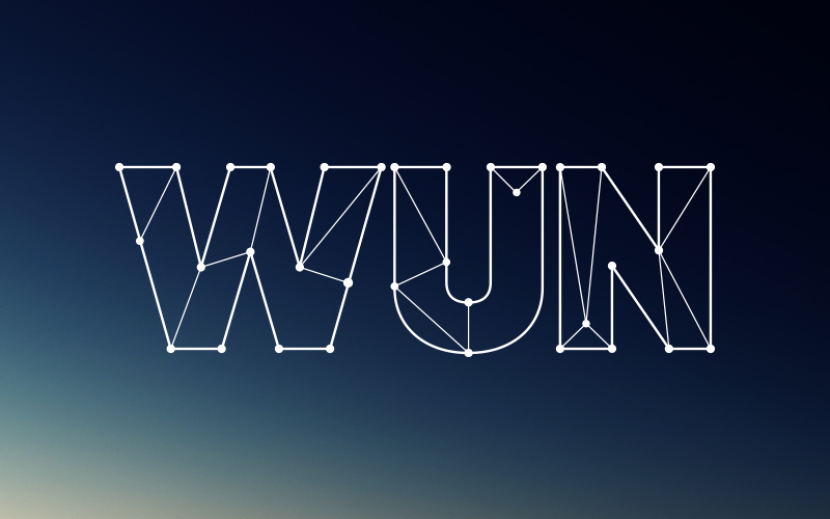 From Maastricht to Edmonton: Worldwide Universities Network Cultivates International Research Connections
By Christopher Schieman on January 17, 2019
It was during Dr. Stijn Michielse's time studying for his Bachelor of Science degree back in 2009 that he first came to Edmonton. Through an international internship program, the Dutch student was able to work with Dr. Nikolai Malykhin and discover his passion for research that he still carries to this day. In 2018, Michielse completed his PhDat the Netherlands' Maastricht University, focused on looking at the white matter in the brains of people living with a psychotic disorder and comparing them with the brains of healthy control individuals. 
"Coming to Edmonton during my undergraduate helped me discover that I wanted a career as a researcher," says Michielse. "The prospect of working with [Malykhin] again was a big draw for me to come back to Edmonton and join in with his research."
Michielse returned to Edmonton in the fall of 2018 to join Malykhin in his lab as part of a larger partnership the University of Alberta has with the Worldwide Universities Network (WUN). The University of Alberta joined the WUN in 2008 and today 23 universities from 13 different countries across six continents are a part of the network. This voluntary collaboration facilitates and coordinates research between universities across the globe.
"The main benefit to being a part of [WUN] is fostering relationships in a network that's connected globally," says John Bell, the International Research Officer with the University of Alberta's Office of the Vice-President of Research. In his role as the WUN Coordinator at the University of Alberta, Bell oversees the administration of WUN activities including WUN sponsored research projects and mobility of researchers and students between the University of Alberta and other WUN universities.
Bell explains that being able to access so many academics from all corners of the world means finding new perspectives and expertise to partner on research projects, ultimately finding better solutions to problems and creating better results. "There are a lot of global challenges that are best tackled through coordinated efforts of researchers around the world," says Bell. "We can't work in isolation and we need experts from other fields and from other parts of the world to help provide new knowledge."
Currently, the WUN is focused on four global challenges: responding to climate change, understanding cultures, public health, and global higher education and research. These topics align with some of the United Nations' Sustainable Development Goals. Research proposals being submitted to the WUN need to demonstrate how the research can attract and continue funding past the initial seed funding provided by the WUN.
"It's great to see universities come together on common research topics," says Danielle Scott, Director of International Relations with University of Alberta International. She sees a huge benefit to being a part of the WUN in how pooling resources and knowledge can create better research results. She points to how internationalized the world has become and that by building collaborations, universities from all over the world can strengthen research and teaching programs.
"Being a part of the [WUN] elevates the University of Alberta," says Scott. "These are 23 research institutions among the top in the world and being a part of that group gives the University of Alberta a lot of recognition."
Michielse's specific research with the Malykhin lab works into the Public Health category with the WUN. Previous to his research, there were two separate techniques to study how the brain ages over time:brain activation (functional MRI) in the grey matter and brain structure in the white matter (diffusion MRI). Michielse's research will be the first to combine both of these techniques for a more comprehensive understanding of how the brain ages.
"Maastricht University has a very big focus on mental health, while the University of Alberta has a big focus on bioengineering," explains Michielse. "These are two separate areas of research but are very complementary to each other. Through the [WUN], we're able to build a bridge between these two universities and we want to show how successful a partnership like this can be."
Being the first researcher from Maastricht University to work out of the University of Alberta, Michielse also sees himself as an ambassador wanting to demonstrate the benefits of being a part of the WUN. He explains his initial draw to Edmonton back when he was an undergraduate was the magnetic resonance imaging machines at the University of Alberta. What brought Michielse back, though, was the prospect of teaming up with Malykhin and producing a research paper that's going to change how people understand how the brain ages.
"The aim is to understand the principals of healthy aging and eventually applying these techniques to better understand psychotic disorders and mental health conditions," says Michielse. "Because of this partnership between our two universities, we were given a very unique situation to build a bridge and I want my research to demonstrate the benefits of this kind of collaboration."