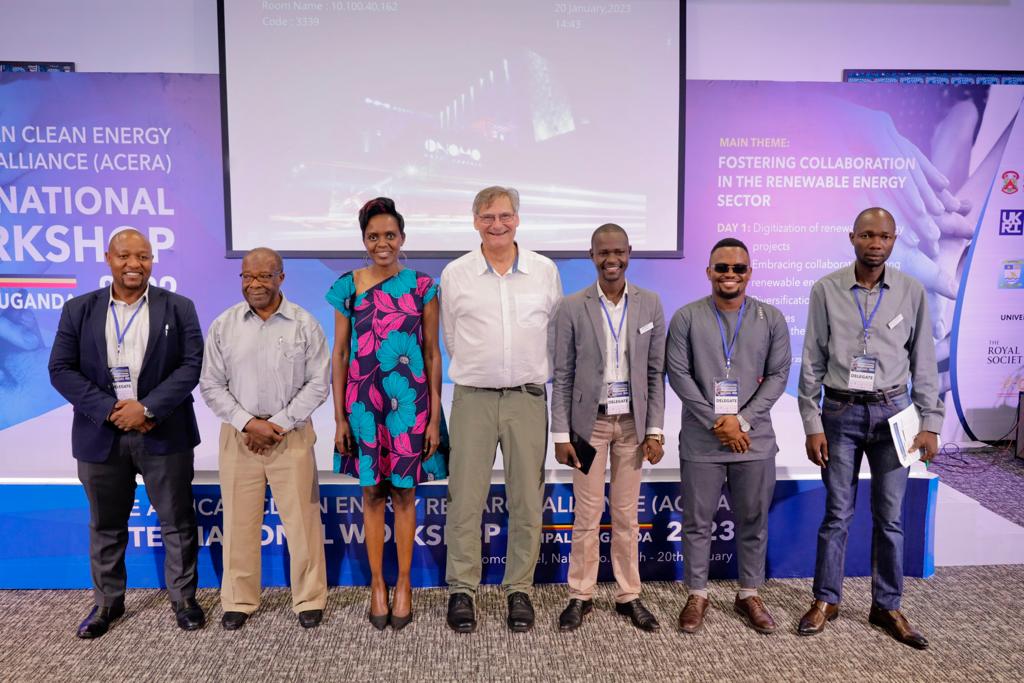 Image via University of Leeds: ACERA Principal Investigators Dr Mary Suzan Abbo, CREEC Managing Director (3rd from left), and Professor Jon Lovett, University of Leeds (centre) with researchers from Congo Brazzaville and Tanzania during the ACERA 2023 International workshop
The Centre for Research in Energy and Energy Conservation (CREEC) has called upon the government of Uganda to amplify the need for the use of clean and renewable energy at the African Clean Energy Research Alliance (ACERA) international workshop.
Speaking during the ACERA workshop at the Onomo Hotel in Kampala, Dr Mary Suzan Abbo, Managing Director for the Centre for Research in Energy and Energy Conservation (CREEC) said that there is a need for investment into research in clean energy which is environmentally friendly and efficient.
CREEC's story started in 2001 as a project part of the Makerere University Faculty of Engineering. Twenty years later, the Centre for Research in Energy and Energy Conservation (CREEC) is still pioneering a greener future for renewable energies in Uganda.
The University of Leeds —Makerere's partner in the Worldwide Universities Network — is involved in CREEC through the work of Professor Jon Lovett, who was also part of the workshop in Kampala.
During the ACERA workshop, Dr Abbo said that "As a country, we need to invest in skilling and capacity building. For example, at CREEC we have this as one of the key missions to build capacity of technicians and all players in the energy sector. This includes formal training for competence and informal training for people who are users and providers through small companies."
Professor Lovett said that whereas Uganda seems to be turning into an oil nation, the benefits of the fossil fuel developments won't extend to the entire country if there is no reinvestment in renewable energy which is the future of the world. "The money from oil must be reinvested in the renewable energy sector.  Within Uganda, we have technology and skills to be able to bring access to clean energy to people, even in the most remote areas."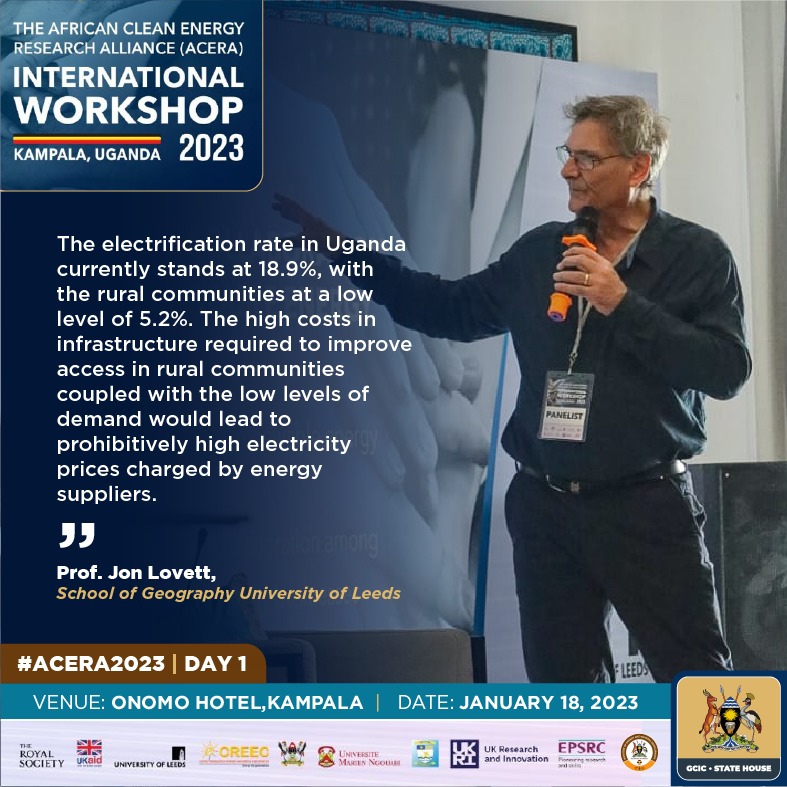 "If Uganda can harness the potential for renewable energy development and implementation, then it is going to have a big impact at different levels. It will lead to clean cooking in the kitchen away from wood and smoke. Provision of renewable electricity is going to be able to allow entrepreneurs to develop businesses but also develop the country."
He however noted that there is a need for collaborations and research into clean energy sources.
---
WUN invests in international research collaboration
WUN re-invests a significant proportion of its membership subscriptions to foster international collaborative research. The Research Development Fund (RDF) is an annual competitive fund aimed at bringing together researchers to undertake innovative, high quality, sustainable research that addresses global challenges. Please visit the Research page to view the complete WUN research portfolio including several projects in the area of renewable energy systems (SDG 7).
---
Conference reporting by  Nilepost. More information about CREEC: https://www.creec.or.ug/
More on the ACERA international workshop: