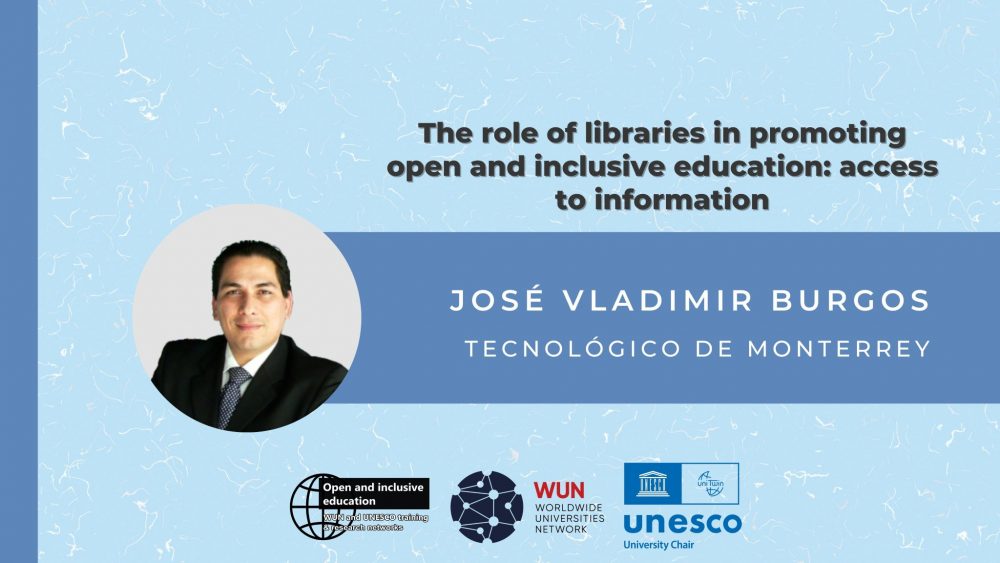 WUN OpenEd is a WUN-UNESCO/ICDE collaboration aiming to offer open online education to mitigate the global COVID-19 impact on education. The program kicked off on 29 September 2021 with 10 webinars for potential users (teachers, students, administrators).
The second webinar will explore the Education 2030 Framework for Action that was adopted by 184 UNESCO Member States on 4 November 2015 in Paris, recognizing the important role of education. The 2030 Agenda for Sustainable Development highlights education as a stand-alone goal (SDG 4). Also, in November 2019 the Recommendation on OER (Open Education Resources) was adopted unanimously by the UNESCO General Conference at its 40th session, which supports the creation, use, and adaptation of inclusive and quality OER, and facilitates international cooperation in this field.
Information and registration.