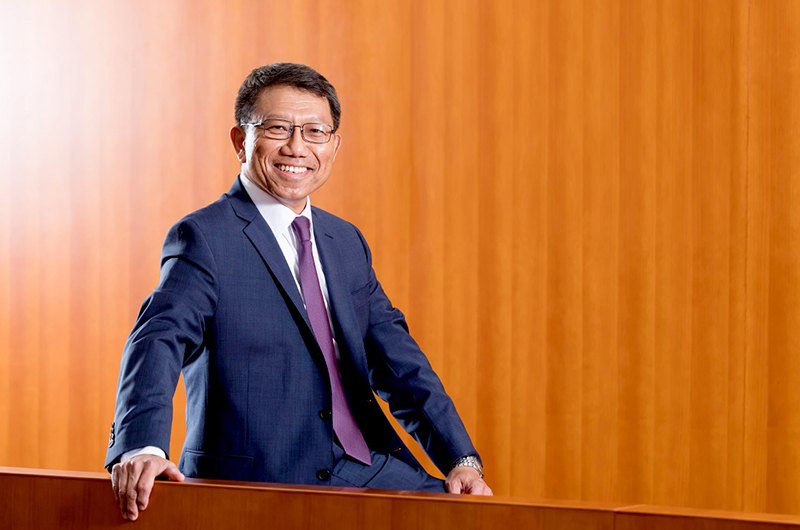 The Council of The Chinese University of Hong Kong (CUHK) unanimously approved the appointment of Prof. Rocky S. Tuan, an eminent biomedical scientist, as the eighth Vice-Chancellor and President of CUHK for a period of six years from 1 January 2018, to succeed Prof. Joseph Sung who will step down as Vice-Chancellor and President on the same date and continue to serve as Professor of Medicine and Therapeutics at the University. 
Born in Hong Kong, China, Prof. Rocky S. Tuan is a world-leading biomedical scientist specializing in stem cell science and regenerative medicine. He is currently Distinguished Professor and Executive Vice-Chairman in the Department of Orthopaedic Surgery, Arthur J. Rooney, Sr. Chair in Sports Medicine, Director of the Center for Cellular and Molecular Engineering, Founding Director of the Center for Military Medicine Research, Associate Director of the McGowan Institute for Regenerative Medicine, and Professor in the Department of Bioengineering, at the University of Pittsburgh.
Prof. Tuan is well acquainted with higher education in Hong Kong. He previously served as a member, then Chairman, of the Biology and Medicine Panel of the Hong Kong Research Grants Council. Since 2016, Prof. Tuan has been serving as Distinguished Visiting Professor and Director of the Institute for Tissue Engineering and Regenerative Medicine at CUHK. 
Dr. Norman Leung, Council Chairman of CUHK, said, 'The Council is very delighted to have Prof. Tuan at the helm of the University to take it into new realms of achievement. As a comprehensive research University, CUHK needs a visionary leader of distinguished academic standing and with a profound understanding of local and global higher education and research systems to be the Vice-Chancellor and President. Prof. Tuan is a perfect match. We are confident that he will take CUHK to levels of distinction even more remarkable than those of its past.' 
Prof. Tuan was pleased with the appointment: 'It is indeed my honour to be appointed the Vice-Chancellor and President of CUHK, a university I hold in the highest esteem. CUHK is an internationally renowned comprehensive research university with a long history of general education, which places integrated emphasis on formal learning experience and whole-person education. I look forward to working with the University community to nurture and cultivate these unique characteristics of CUHK, while at the same time, fostering its teaching and research excellence.'
He added, 'My primary goal is to lead CUHK in a way that gives further strength to its education and its excellence in research and engagement. I will do my utmost to achieve this.'
Prof. Tuan's longstanding research activities in musculoskeletal biology and tissue regeneration, carried out in academia as well as at the US National Institutes of Health, cover basic science and engineering, as well as translational and clinical applications. Widely known for his expertise in skeletal tissue engineering and regeneration, his research has made significant contributions to the understanding of and potential solutions to pressing clinical needs. 
Prof. Joseph Sung, current Vice-Chancellor and President, welcomed the appointment of Prof. Tuan. He said that Prof. Tuan has convincingly shared his vision on how his expertise and experience will help shape the future development of CUHK. He fully expected that Prof. Tuan's warm and sincere personality will win the respect and trust of teachers, students, and staff. He was confident that Prof. Tuan will successfully take CUHK to higher heights.
To view Prof. Tuan's biography, please click here.