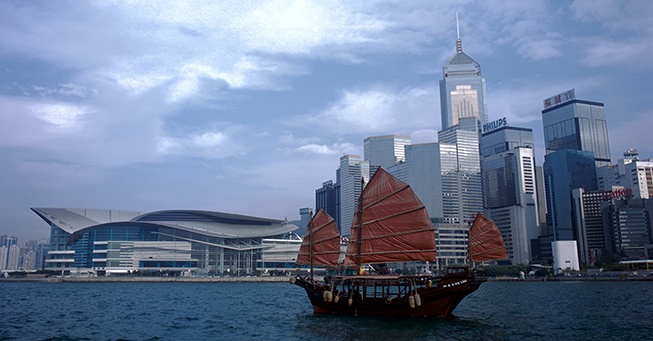 The Chinese University of Hong Kong (CUHK) is delighted to be selected as the host of the next Association of Commonwealth Universities (ACU) Summer School, following a competitive bidding process. Themed 'Sustainable Cities and Communities', the Summer School will take place from 1 to 9 July 2018.
The 2018 Summer School will bring together 50 students from ACU member universities around the world for a week of expert lectures, field trips, networking, social events and group work. It will consider the challenges and opportunities inherent in urbanization. Participants will have the opportunity to share examples of innovative best practice in sustainable city development and discuss how to set a new urban agenda in their home countries.
Prof. Joseph Sung, Vice-Chancellor and President of CUHK, remarked, "We have great pleasure to host the ACU Summer School in 2018. With environment and sustainability being one of our research priorities, CUHK will provide an insightful learning experience for participants on planning and designing sustainable cities and communities. It's also most intriguing to study the topic in this Asia's world city, which has aspired to preserve its past and strike a balance between economic growth, community development and heritage conservation. We are confident that participants of the ACU Summer School will not only be enlightened intellectually, but will also benefit from an eye-opening cultural experience which is grounded on our many years of experience in hosting various types of summer school. I look forward to welcoming students from the ACU family to our beautiful campus."
Application for the Summer School will open in November 2017. Students in the final year of their undergraduate degree who expect to move to postgraduate study, or those already studying for a postgraduate degree are eligible to apply to attend. Qualifying students from ACU member universities will be eligible to apply for bursaries. 
Established in 1913, ACU is the world's first international university network with more than 500 member universities in over 50 countries. The ACU Summer School has been running annually since 2011 and is hosted by a different ACU member university every year. It aims to provide a forum for high quality students from every corner of the Commonwealth to discuss multidisciplinary issues of global importance.