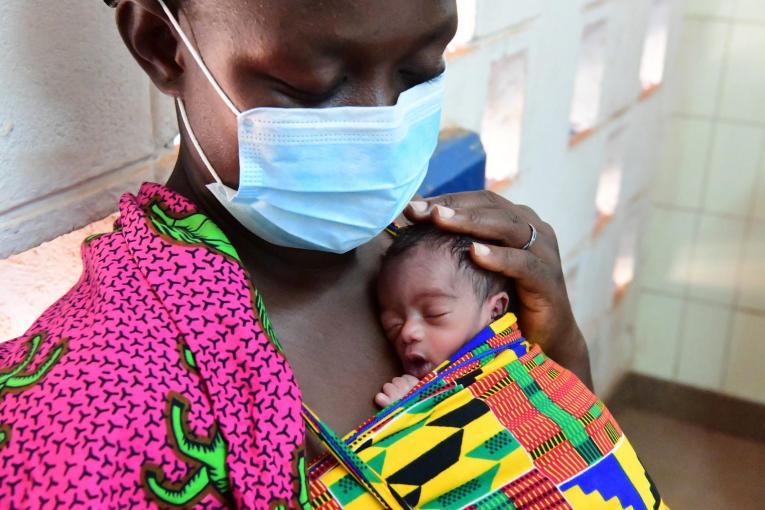 SUMMARY
An analysis of existing research on adolescent sexual and reproductive health in low- and middle-income countries identifies several themes that warrant further investigation. Those themes include child marriage, teen pregnancy, prenatal care, and HIV prevention.
STORY
Adolescents in low- and middle-income countries have tended to lose access to sexual and reproductive health services during the pandemic, research finds.
To assess COVID's impact on this subset of health care, a team of WUN researchers conducted a review of relevant published papers. Their work synthesizes findings from 9 papers–some quantitative, some qualitative–selected from an initial pool of 261 studies on adolescents in low- and middle-income countries (LMICs).
"Globally, approximately 1.8 billion people are between the ages of 10 and 19 years, and 90% of them live in low- and middle-income countries," write the researchers in the International Journal of Environmental Research and Public Health. The review emphasizes the "dire need" for additional research on sexual and reproductive health in adolescents who aren't in more-studied higher-income countries.
The review highlights several themes that warrant additional investigation, including:
School closures prompting more early marriages. When adolescents were no longer going to school, they more often entered child or early marriages, according to research in Ethiopia, Côte d'Ivoire, and Lebanon. Economic hardship may also prompt families to seek marriages for their daughters, say the WUN team in their review. When school was open, teachers may have been able to intervene to prevent such unions.
Increasing risks in marriage. Among Kenyan teenage girls who were already married, a husband's job loss appeared to make pregnancy more likely, a study showed. In addition, intimate partner violence became more common during the pandemic.
Diminishing access to sexual and reproductive health care. The closure of health centers and/or the reallocation of health care providers to COVID-19 care leave fewer resources for pregnant and birthing young people, as well as decreased access to contraception and menstrual supplies. One study in Afar, Ethiopia, documents increased maternal deaths from home-based births. Another, in Jordan, finds a lack of antenatal care during the pandemic and resulting health issues.
Continuing pursuit of preventative care. Research in urban South Africa indicates consistent levels of perinatal care and family planning services. The same study shows that interest in HIV prevention increased at the start of the pandemic. In Brazil, another study finds that adolescent men who have sex with men and also transgender women continued to seek pre-exposure prophylaxis (PrEP) to prevent the transmission of HIV/AIDS, and responded well to online health care services.
Academic lead on the project Salima Meherali, assistant professor in the Faculty of Nursing at the University of Alberta, notes that the category of LMICs is very broad. The designation refers to countries diverse in their cultures and religions. While taboo and stigma around teen sexual and reproductive health may be factors in one area, they may not apply in another, she explains. Additionally, an issue in a rural location may not apply in an urban one, and vice versa.
"COVID is not just affecting sexual and reproductive health," says Meherali. "Interlinked with this is mental health, as well." When physical health needs aren't being met, that lack affects psychology and well-being overall, she concludes.
Meherali has a grant under review with the Canadian Institutes of Health Research to next explore the wider impact of COVID-19 on teenage mothers and their children.
"I am also planning to develop a pandemic response framework and strategies for adolescents in LMICs that would aid in supporting pregnant and parenting youth and their children during, after, and in future pandemics," she says.
The WUN partner institutions for "Impact of the COVID-19 Pandemic on Adolescents' Sexual and Reproductive Health in Low- and Middle-Income Countries" are University of Alberta (lead), the University of Ghana, University of Sheffield, and Universidade Federal de Minas Gerais.