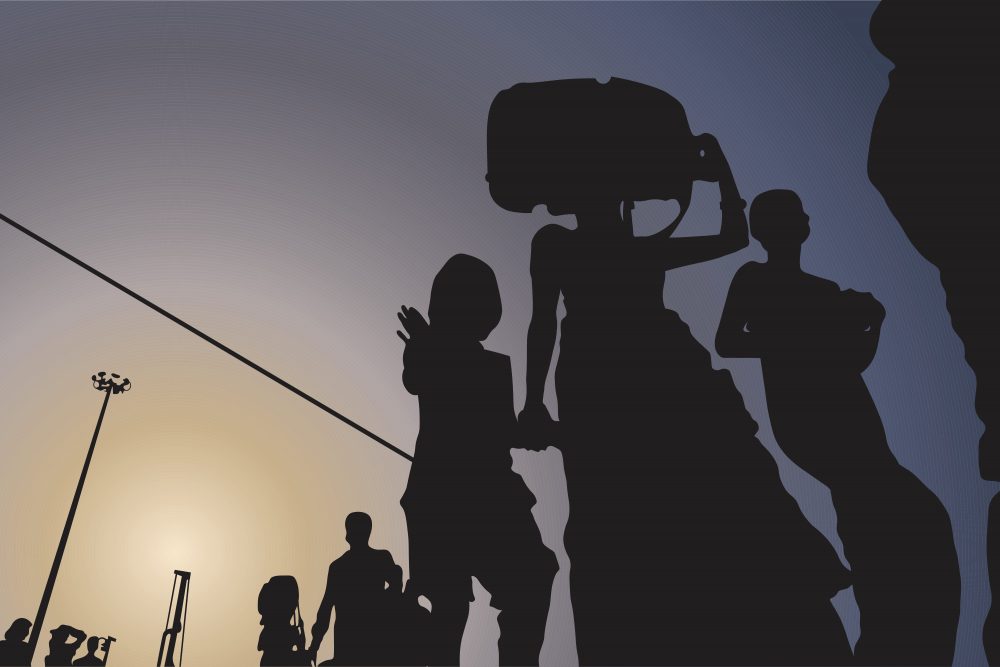 A new website will educate visitors about women's experiences of migration, including episodes of violence and stories of resilience.
One in three women around the world experience violence during their lifetimes, according to the World Health Organization. The odds are even higher for women in migration, says Katie Kuschminder, associate professor at Maastricht Graduate School of Governance/United Nations University – Maastricht Economic and Social Research Institute on Innovation and Technology (UNU-MERIT) and PI of the World Universities Network (WUN) project.
"Refugees and domestic workers are even more at risk of violence," she says. "This doesn't just happen at any one stage of migration. It could be the reason why they leave, en route can be very risky, and it can also happen at the destination."
Kuschminder and collaborators created the website, Women and Migration, to educate the public about the issue and showcase the resilience of women in migration around the world. The site features eight case studies drawn from existing research, original art, and quizzes to gauge visitors' knowledge.
The site features case studies from past research centered on interviews. Quotations from those interviews mean visitors to the site learn about the experiences of women in migration in their own words.
For example, an entry by Farida Fozdar of the University of Western Australia describes research on migrants to Australia from Iraq and Myanmar. The summary features this exchange:
Interviewer:  Do you have any suggestions for improving support for refugees to integrate into Australian society? What do you think the important issues are?
Interviewee: To give more consideration and don't look at us and think we are stupid, and we don't know anything, especially when we do something wrong. They have to put themselves in our position, with a new country, new language, and different culture.
The eight case studies quickly dispel assumptions or stereotypes about women in migration. There are commonalities–physical risk, economic hardship, hope for a better life–but ages, circumstances, and experiences of violence vary greatly. The common theme, and the closing note of each case study, is resilience.
"It's quite important to portray the survivor angle, not just the victim angle," says Kuschminder. The goal is to raise awareness of violence against women in migration, and an unrelentingly devastating account of their experiences would be both counterproductive to engaging the public and inaccurate, she says.
Take the case study by Talitha Dublow of Maastricht University, which documents return migration to Albania by women who had previously lived in the EU. The women express frustration and even despair at leaving greater opportunities behind. They also find ways to improve their lives in Albania. Dublow writes, "These women had to trust in their own capacities to create a better future for their families despite the challenges." That sentiment could apply to any of the case studies, all of which document people undertaking uncertain journeys in hopes of a better life elsewhere.
The case studies, which also document female migrants' experiences in Europe, Ethiopia, Northern Africa, South Africa, Taiwan, the United States, and the Western Balkans demonstrate the advantage of a global research network like WUN, says Kuschminder. Collaboration with researchers from around the world yields a better argument for studying violence against women in migration, something Kuschminder and coauthors call for in a 2021 UN/WUN policy brief.
—
The WUN partner institutions for "Gendering migration: women and girls' experiences of Gender-based discrimination, abuse, and violence across migratory stages" are the University of Bristol, the University of Cape Town, Maastricht University (lead), the University of Massachusetts Amherst, and National Cheng Kung University (NCKU).