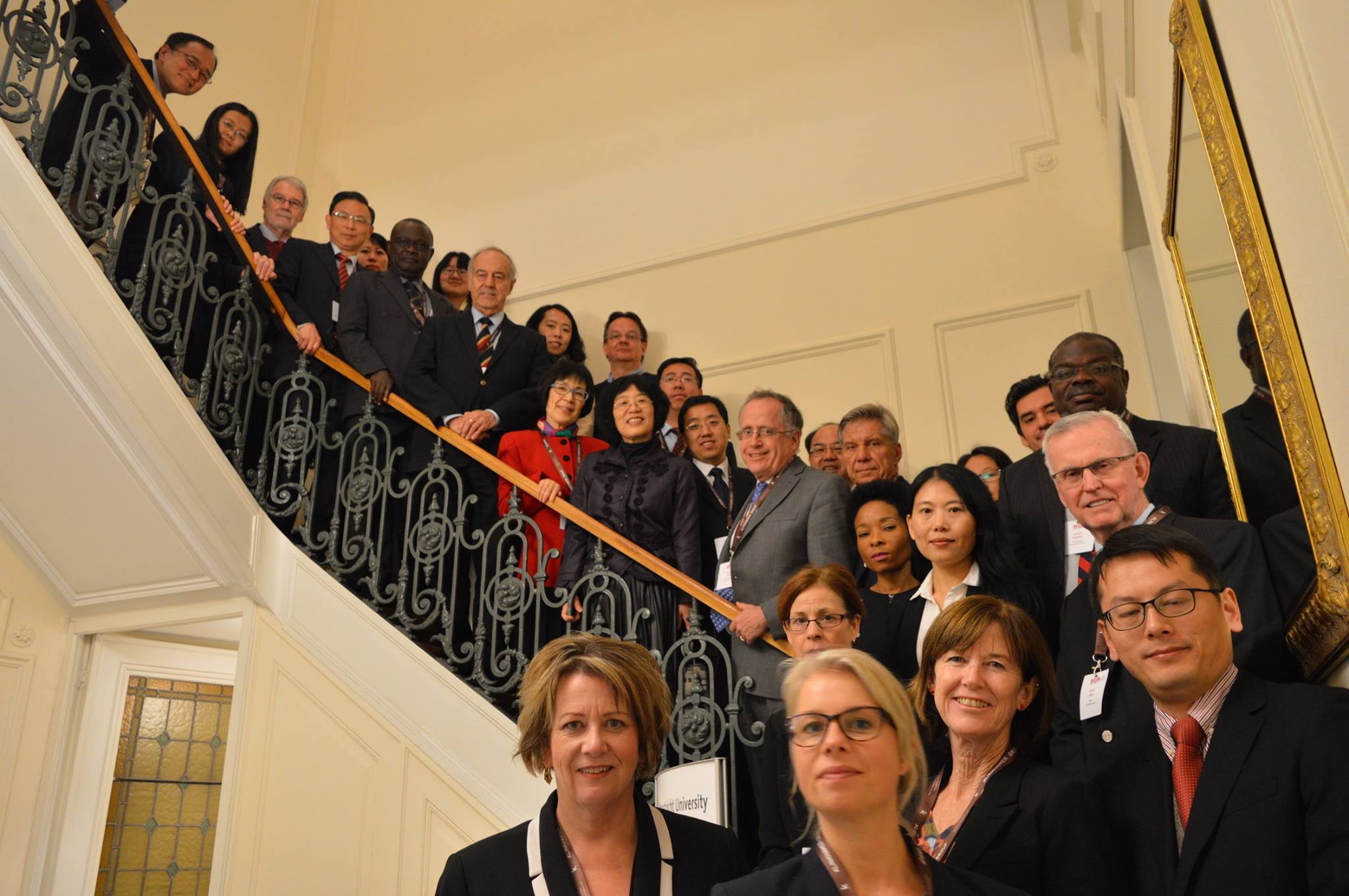 On 4 April, international researchers came together at the second WUN China FDI Workshop to examine the progress of President Xi Jinping's Belt and Road Initiative, which is designed to build knowledge and innovation partnerships and accelerate business development. Titled 'Understanding China's FDI and Global Supply Chains: Europe and the World,' the workshop focussed on China's external international FDI and global supply chains, interpreted through examples in food, health, higher education and security. It was hosted by the WUN Global China Group as part of the WUN Conference and AGM 2016 at Maastricht University.
The workshop included morning and afternoon sessions, chaired respectively by Professor Dawn Freshwater from the University of Western Australia and Chair of the WUN Understanding Cultures Global Challenge, and Professor Fanny Cheung from the Chinese University of Hong Kong and Co-Chair of WUN Global China Group. Professor Cheung and WUN Executive Director, Professor John Hearn, opened the workshop, before Chinese Ambassador to the EU, H.E.Yang Yanyi delivered a keynote address, pointing out that China is moving from a manufacturing economy to an innovation-based and consumer economy. Thirty years since the opening up, China is now experiencing a period of new reform and restructure, which currently contributes to 25% of global economic growth.
The Chinese Minister-Counsellor for Education, Mr Li Jianmin delivered a second keynote address on China-Europe bridges. He stated that high-level people-to-people agreement would be the framework for China-Europe cooperation, with scholarships and exchange programs as major instruments. Ministries (MOST, MOE, MOH, NDRC, NSF) can offer their support by funding agreed initiatives.
Two panels covering China's external FDI in the Asia Pacific Region, Africa and the Americas also took place, as well as a session on China's global supply chains that addressed priority issues in higher education, public health, food and environmental security. Several important themes emerged, including FDI tracking, corporate governance, joint knowledge partnerships, international talent development, think tanks and disease surveillance.
The workshop also included the launch of the OECD China – Latin America Report 'The Latin American Economic Outlook 2016: Towards a New Partnership with China' by Rolando Avendaño, Research Associate at the OECD Development Centre Paris. The report examines how Latin America can respond to China's shift from an export-based economy to a consumption-based economy and the potential engines for growth in the food, services, logistics and tourism industries.
'It's more about improving the trade than increasing the trade', said Mr. Avendaño.
As a result of the workshop, five priority research opportunities were identified, including: FDI Tracker – develop better ways of monitoring China's external FDI; Food Security and Safety -production efficiency of food, and regulation and integrity of food safety; Public health – lifecourse non-communicable disease and healthy ageing; The Rise of Universities – the criteria for a successful university; and Service Delivery – infrastructure and effective and trusted support systems. Going forward, the group will work toward setting up practical research programs for WUN researchers and WUN+ partners. A policy position publication that may influence decision-makers in building related China-International bridges is also expected.
View the full workshop report